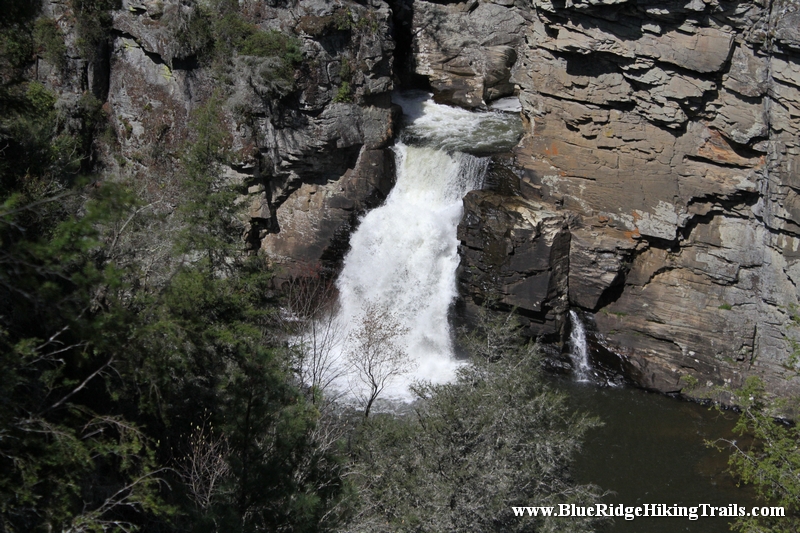 ---
Trail head: Milepost 316.4 Blue Ridge Parkway
Distance: 1.9 miles
Duration: 25 minutes
Skill Level: Strenuous Hiking Trails
---
Overview:
Linville Falls is one of the major attractions along the Blue Ridge Parkway at milepost 316. Linville falls is located in the Blue Ridge mountains of North Carolina and is the beginning of Linville Gorge; the waterfalls are fed from the Linville River and flows down the mountain into Lake James near Marion, North Carolina.
There are two main trails to see the Linville Falls and upper trail and lower trail. This trip we took the upper trail Erwin's View Trail and is approximately 0.8 miles; 1.6 miles round trip taking 45 minutes to 1hr and 30 minutes. Starting from the Linville Falls Visitor Center the 0.5 mile hike takes you to an overlook where visitors can see the two upper falls and the rushing water as it carves out the rock falling 150ft to the main waterfall. The Erwin's View trail leads to 2 more overlooks, the Chimney overlook (0.7 miles) and Erwin's View overlook (0.8 miles).Each overlook has a great view of the waterfalls and the Linville Gorge and a picture is well worth a thousand words once you reach the overlooks.
---
Tips:
Make sure you go to the bathroom at the visitor center before you start your hike whether you take the upper or lower trail.
Make sure you bring a water bottle.
Make sure you bring a camera for pictures.
Make sure you wear sneakers or hiking shoes.
---
---
Photo Gallery
*Click on thumbnails for larger viewing and slideshow