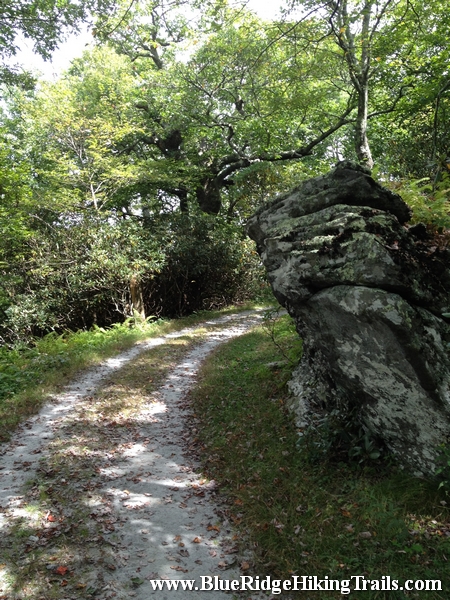 Length: 3.5 miles
Duration: 2 hours
Overview:
This is one of the many longer hikes in Blowing Rock North Carolina. This hike is attached to the Moses Cone Memorial Park trail system called the Rich Mountain Carriage Trail.
To get to the starting point get off the Blue Ridge Parkway the exit before you reach Moses Cone Manor and take a right if you are going North on the Blue Ridge Parkway. Head towards Shulls Mill Road, go under the Blue Ridge Parkway and pass Trout Lake on your right hand side. After Trout lake its about 1/2 mile on your right you will see a gate that looks like a private driveway. This is the start of the trail.
You can park down below at the Trout Lake parking area and continue to the trail from there but add some more time and hiking upwards. We found a spot on the side of the road and pulled off and parked.
The hike is a nice gradual incline that winds its way to a very large pasture where you can go right to Trout Lake or continue straight and then go right or left which is a loop around. We decide to go left it was less steep and shaded with a woods canopy. The trail keeps going around the side of the mountain until you reach the upper meadow which is covered by many pretty wildflowers and butterflies. The trail continues to keep circling around the mountain until you reach the summit, where there is a brick wall and a nice oak tree to rest under for a few minutes.
This hike up and back from the gate took 2 hours and is 3.5 miles long. This hiking trail is great for families, dogs, and kids of younger ages. The trail is a very gradual incline and very wide enough for horses which frequent the trail.
Tips:
1. Bottle or two of water
2. Comfortable hiking shoes
3. Camera for pictures
4. Look at a map of the trail system before going
5. Park at Trout Lake if necessary